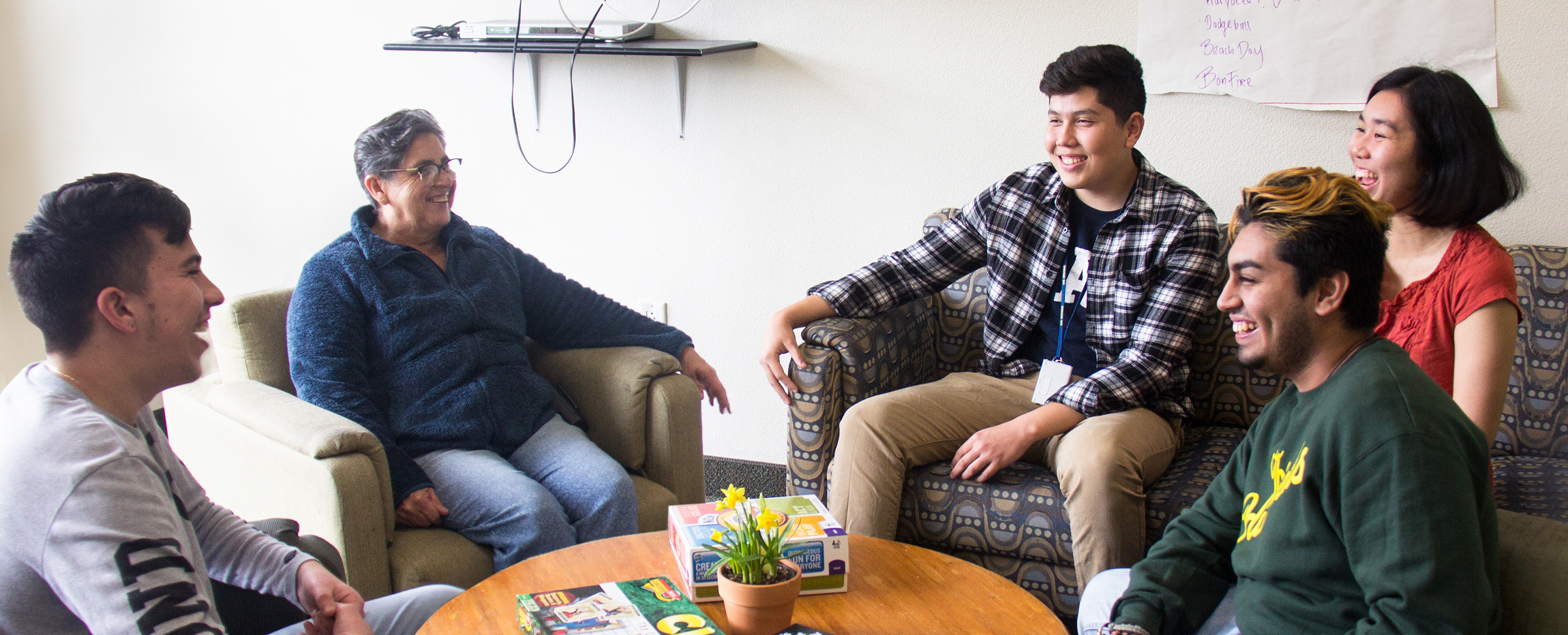 A helping hand and a smile
Inés Cabrera, second from left, checks in on some of her Mesa Court residents.
---
The campus has grown exponentially in the 29 years since Inés Cabrera started working in 
Mesa Court
. Though she'll be retiring in June, her ability to give a helping hand and a smile to students as a way to impact their success outside of the classroom is at the heart of what she continues to do today.
As a custodian for two buildings housing 96 residents, many of whom are away from home for the first time and struggling with homesickness, Inés has taken the opportunity to get to know students on a personal level.
Inés recalls one student who would never respond when she greeted them with, "Good morning," but at the end of the year, the student wrote her a heartfelt letter thanking her for always acknowledging them. Another student was very homesick during her first quarter, so Inés would occasionally bring her home-cooked food to let the student know she cared. When the student's parents visited from Northern California, they made it a point to find Inés and thank her personally for helping their daughter find a sense of belonging.
To this day, many Mesa Court alumni come back to check in on Inés and other staff, say hello and express their gratitude for helping them through their first year at UCI. Art Perez, Associate Director of Operations at Mesa Court, believes that Inés embodies the profound difference Student Affairs custodial staff make in the lives of students. "Former students care so much as to go out of their way to track [the staff] down and say hello to them years later." Inés and her colleagues value helping others when they need it, always extending an affectionate hand so students feel like they are at home in the residence halls. And it leaves a lasting impression.