Vice Chancellor, Student Affairs
2022 NASPA Pillar of the Profession
In March 2022, Dr. Willie L. Banks, Jr. was recognized as a Pillar of the Profession at the 2022 NASPA National Conference. Each year, the National Association of Student Personnel Administrators Foundation recognizes exceptional members of the student affairs and higher education community through the Pillars of the Profession award, one of the Foundation's highest honors. We want to recognize Dr. Banks for this incredible achievement.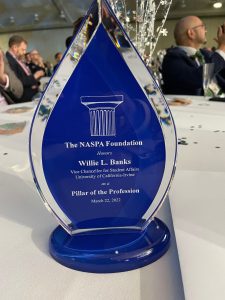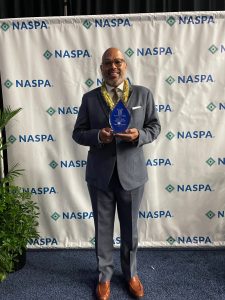 Willie L. Banks Jr., Ph.D.
Biography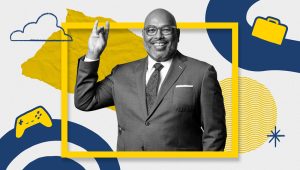 Willie L. Banks, Jr., Ph.D. has served as the Vice Chancellor, Student Affairs at the University of California, Irvine since July 2019. In his position, Dr. Banks leads the Division of Student Affairs, which is comprised of clusters addressing the holistic development of UCI students. The division is dedicated to transforming the lives of the more than 38,000 students and employs over 800 full-time and 1,200 student staff members.
Prior to his role at UCI, Dr. Banks served as the Vice President for Student Affairs at Indiana State University, with a simultaneous appointment as an Assistant Professor within the Bayh College of Education's Department of Educational Leadership in the Student Affairs and Higher Education program. Under his leadership the Division of Student Affairs at Indiana State provided programs and services that supported the co-curricular involvement of over 13,500 students. As part of his responsibilities, Dr. Banks was charged with providing oversight for the Charles E. Brown African American Cultural Center, Office of the Dean of Students, Student Counseling Center, Student Activities and Organizations, Hulman Memorial Student Union, Campus Recreation, Fraternity and Sorority Life, Student Conduct and Integrity, Residential Life, Dining Services, and Multicultural Services and Programs.
Dr. Banks previously served in a variety of positions at Cleveland State University in Cleveland, Ohio, including Associate Dean of Students, Interim Assistant Vice President for Student Affairs, and Interim Vice President for Student Affairs. He also spent over 18 years at the University of Georgia in a variety of positions within the Division of Student Affairs, including Director of the Tate Student Center and Campus Life, and Associate Dean of Students for Intercultural Affairs.
During his time at the University of Georgia, Dr. Banks maintained graduate faculty status with the College of Education and served as an instructor for several courses within the College Student Affairs Administration (CSAA) program, including College Student Ecology, Issues in Student Affairs Administration, and College Student Affairs Interventions.
Vice Chancellor Banks is passionate about teaching, learning and mentorship and is active in several professional organizations related to higher education and student success. He has dedicated his professional career to the field of Student Affairs, with experience in various capacities overseeing multicultural programs, resource centers and services, student unions, and housing and dining programs.
Professionally, Dr. Banks is involved with American College Personnel Association (ACPA), Association of College Unions International (ACUI), Association of Public Land Grant Institutions (APLU), Student Affairs Administrators in Higher Education (NASPA), and Omicron Delta Kappa (ODK) National Honor Society.
Dr. Banks earned his undergraduate degree from Mercer University in Macon, Georgia and his Master's and Ph.D. in College Student Affairs Administration from the University of Georgia.