September 2, 2020
Important: Testing Requirements for All Students on Campus
Dear UCI Students,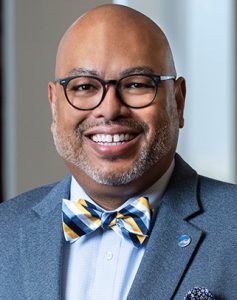 We are writing to share with you the plans for students arriving to campus for Fall 2020. We are preparing for your arrival and continue to update our plans to conform to the most recent health guidance.
A key aspect for maintaining a healthy Anteater community this Fall is the 
need to test all students
 currently on campus, as well as those arriving on campus. Further, as a condition to remain on campus, all students will be tested on an on-going basis. This is a necessary precaution to help control the spread of the coronavirus and maintain the health of the campus community.
Students Currently on Campus
Our initial phase will include a 
COVID-19 molecular PCR test
 which will take place 
September 9, 10, 11
 (additional dates may be added) for residents currently living on campus. Students living on campus will be informed of campus testing locations, hours of operation and the testing protocol. There is no charge to students for this test.
Students Arriving to Campus for Fall Move-in
Students arriving to campus who are moving into 
American Campus Communities, Middle Earth, Mesa Court and Arroyo Vista
(September 22-29)
 are required to do the following:


14-Day Pre-Quarantine: Prior to arriving on campus, students are required to quarantine in their permanent residence for 14 days in order to reduce interactions with individuals outside of their household.


Daily Symptom Check: Students are required to utilize the Living Well Daily Symptom Check each day for the 14 days prior to their arrival. Students should check their UCI email each day for the Daily Symptom Check email and respond to it accordingly Additional information on the Daily Symptom check is available at this link. Students who are symptomatic and have a positive test result should consult with the Student Health Center for further directions and instructions.


Move-in Day Testing: Residents in American Campus Communities, Campus Village, Verano Place, Palo Verde, Middle Earth, Mesa Court and Arroyo Vista will be required to undergo a COVID-19 molecular PCR test as part of their move-in process. There is no charge to students for this test. Your housing community will provide additional details and instructions.


Zot Pods: Residents in Middle Earth, Mesa Court and Arroyo Vista Housing will be assigned to a small group of residents (ranging in size from 6 to 10) called "Zot Pods." Residents will be required to remain sequestered with their Zot Pod for 7 to 14 days upon arrival. Residents should not be congregating or mixing with other residents during this period of time. Programs and activities will be facilitated by Resident Advisors and professional staff to help with the transition to campus and residential living. These activities will be conducted in accordance with campus rules and public health directives on physical distancing and face coverings.


Weekly Testing
Starting early October, we will be testing all students living on campus weekly. Students will be informed of campus testing locations, hours of operation, and the testing protocol. 
There is no charge to students for weekly testing.
In the case that we have students who test positive for COVID-19 or are awaiting the results of a test due to a potential exposure, we have plans in place to isolate or quarantine and support these students.
If you have questions regarding this message please email us at 
studentaffairs@uci.edu
. If you have COVID-19-related questions, please contact the 
UCI Coronavirus Hotline at 949-824-9918
 or email 
covid19@uci.edu
.
We look forward to your arrival on campus in the coming weeks. We realize this is a lot of information to take in, and not the way we all hoped the fall quarter would start. While UCI strives to give our students a memorable college experience, our priority will consistently be on your health and safety. We continue to work toward a more robust campus environment as the public health situation will allow. If we all do our part, we can minimize the spread and more quickly resume additional on-campus engagement.
Sincerely, 
Willie L. Banks Jr., Ph.D.
Vice Chancellor, Student Affairs
Albert S. Chang, MD, MPH
Medical Director
UCI Student Health Center